Business Central is a comprehensive business management solution that brings the power of Microsoft Dynamics NAV to the cloud. With Business Central, businesses can take advantage of the existing functionality of Dynamics 365 and advanced features from Microsoft Dynamics NAV.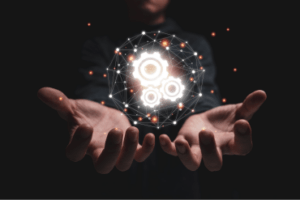 Want to learn more about the exciting new features? Check out our Business Central Capabilities Guide.
Business Central offers a complete suite of capabilities that can be tailored to meet the specific needs of your business. With its powerful tools, you can streamline financial management, automate operations, engage customers, and optimize sales and manufacturing processes. Business Central provides a complete view of your business from a single platform, empowering you to make informed decisions and drive growth. Download the Business Central Capabilities Guide to understand the features and how to leverage them for your business growth.
This guide is designed to improve your understanding of: